Economics Class 12 Solved Question Papers (CBSE)
You score good marks in exams only when you practice tons of questions
Looking for solved paper for Class 12 Economics CBSE Syllabus? If yes, then You have landed on the right place. Keep on reading to download solved paper prepared by CS Aditi Pant from Pareeksha Commerce Academy.
You all see questions on daily basis. You forward them to your friends, in Whatsapp groups etc. But how many of you actually sit down and solve each and every question that crosses you.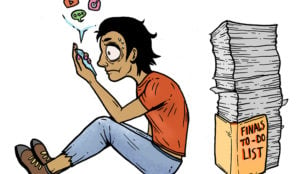 We know that you skip the solving part. Because FaceBooking, Insta, TikTok, TakaTak, PubG, CoD, etc keeps you so busy that you just keep postponing it. So let us tell you an interesting fact.
Almost 80% students, who solve Mocks tests and Model Question papers, score at least 50% more than students who don't.
So now when you understand the importance of solving model test papers, let us give you a small head start.
Click on the links below to download Model Question Paper for Economics. These question papers are specially designed by Pareeksha Commerce Academy in collaboration with LectureKart. So, if you like this paper and want more, then let us know in the comments section below. Also, stay tuned for more Accounts, BST and Economics question papers.