The New Training Structure of ICSI - A Step by Step Guide for CS Students
The Company Secretaries (Amendment) Regulations, 2020 has been made effective from 3rd February, 2020. On account of COVID-19 pandemic and considering the interest of the students, the council recommended for the extension of application and the period for compulsory switchover of training as prescribed under the Company Secretaries (Amendment) Regulations, 2020 was extended up to 2nd February, 2021.
The New training structure of ICSI is applicable to all the students w.e.f. 3rd February, 2021 and the old training structure shall stand discontinued. The students can start their training either after clearing their Executive examinations or after clearing Professional examinations.
Steps to be followed by CS Students under the new training structure by ICSI
STEP 1 - EDP (Total 30 Days)
15 days programme in Online Mode
15 days programme through Class (Room Mode)
Students are required to complete one month Executive Development Programme (EDP) prior to commencing 21 months Practical training. Out of one month, students may undergo 15 Days EDP through online mode (e-mode).
STEP 2 - 21 Months Practical training
Only after completion of EDP programme, you can start your training. This training should be done on whole time basis during normal working hours:
In a company having CS in whole time employment or any other company determined by ICSI.
Under Practicing Company Secretary in whole time practice/PCS firms.
In any other body corporate or institutions as determined by ICSI.
During training period, a trainee has to comply with the following requirements:
To maintain a Training Diary which is available in all the Regional Offices and designated Chapters @ Rs.100/- (Rupees One hundred only).
To submit Quarterly Reports in prescribed format on completion of every quarter.
The trainer through the Online Mode shall submit quarterly report to the Institute regarding the progress of the Trainee. The trainer has to submit the quarterly report within 30 days of ending of each quarter.
To prepare a project Report on any one of the prescribed Topic in last quarter and submit it along with Training Completion Certificate on completion of training.
A candidate will prepare a Project Report on the basis of his practical training under the guidance of his/her trainer and submit the Report to the Institute in stimulate portal. However, the trainees will be required to submit the project report at the time of Corporate Leadership Development Programme (CLDP). The Project Report shall be assessed by a panel of experts at the time of CLDP. The assessment shall be made through a five point grading system.
A total number of 52 leaves are allowed in 21 months training under New Training structure.
STEP 3 - 30 Days to 60 days CLDP
This is a residential training. A student can start his/her Corporate Leadership Development Programme (CLDP) training only after clearing their professional exams.
STEP 4 - Certificate Upload
Students will have to upload CLDP Certificate on stimulate portal
After Approval the student can download their Training Clearance Certificate through Stimulate Portal.
Basic documents required to be executed
Frequently Asked Questions - ICSI New Training Structure
I have already undergone 15 days Academic programme as per earlier/modified training structure. Should I again undergo the 30 days EDP?
The students who have already completed their 15 days Academic Program under previous training structure or have been granted exemption there form and switching over to new training structure are exempted to undergo 15 days classroom EDP under new training structure. However, they are required to complete 15 days e-EDP program. Although, no exemptions are allowed against incomplete training programs.
I registered in CS Executive in 2014 but not yet started any training. Will the new training structure be applicable to me? Student who irrespective of the date of his registration to Executive Programme or Professional Programme, has not commenced his/her training within the period as prescribed in notification ICSI/Trg/2020 dated 3rd August, 2020 which was extended up to 2nd February, 2021, shall compulsorily be switched over to New Training Structure under the CS (Amendment) Regulations, 2020 w.e.f. 3rd February, 2021.
What is the time limit provided by the Institute for submitting training related documents under New Training structure as per Company Secretaries (Amendment) Regulations, 2020?
The time limit for submission of training contract/appointment letter is 100 days from commencement/joining of their training. Any Delay in training registration with the Institute, which is more than 100 days will be considered as Dummy Training and Training of such candidates will not be considered by the Institute.
What is the minimum amount of stipend payable to the students during training period under New Training structure as per Company Secretaries (Amendment) Regulations, 2020?
Monthly Stipend to be paid is given herein:

If undergoing training under PCS- Minimum amount of Rs 3000/- per month
If undergoing training at Company/other entities- Minimum amount of Rs 4000/- per month
However, the stipend has to be paid through Cheques or On-line Transfers only.

How many transfers are allowed during the period of 21 months long term practical training under New Training structure as per Company Secretaries (Amendment) Regulations, 2020?
Maximum 2 (two) transfers shall be permitted during the entire duration of training under New Training structure as per Company Secretaries (Amendment) Regulations, 2020.
This completes our Step by Step guide for CS Students to understand the New Training Structure of ICSI. If you have any further doubt or query, then let us know in the comments section. I will see you in the next. Till then Happy Learning.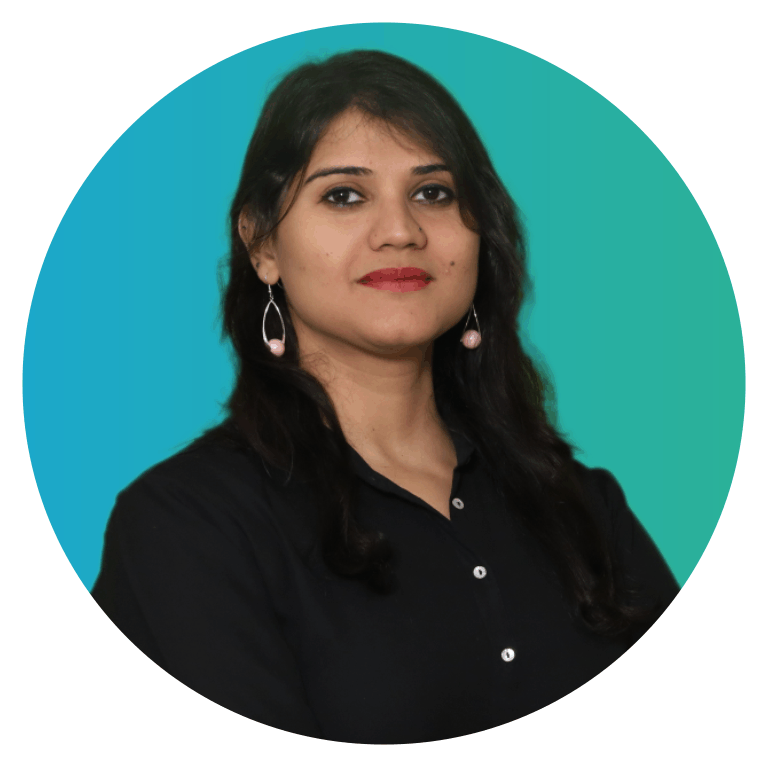 ABOUT AUTHOR: CS ADITI PANT
Students call her "The Ocean of Knowledge" and she is a Serial Degree Grabber. As of now, she is a Practicing CS, LL.B, M.A.Eco (Gold Medal), M.Com, B.Com, M.A. English, M.A.Political Science and various diplomas from Wesleyan University, Duke University, Western Reserve University, University of Toronto & University of Melbourne. With 10+ years of teaching experience under her belt, she is among the best teachers across India for:

Chartered Accountancy

Foundation: Business Economics | Business & Commercial Knowledge
Inter: Economics for Finance | Auditing & Assurance
Final: Advanced Auditing & Professional Ethics

Company Secretary

Executive: Jurisprudence, Interpretation and General Laws | Securities Laws and Capital Market
Professional: Drafting, Pleadings and Appearances | Resolution of Corporate Disputes, Non-Compliance & Remedies | Corporate Funding & Listings in Stock Exchanges

Cost Management Accountancy

Foundation: Fundamentals of Economics & Management
Inter: Laws & Ethics | Company Accounts & Audit
Final: Corporate Laws & Compliances
Learn the best practices for writing answers for case study questions in CS Executive
The Ultimate Guide to Write CS Executive Company Law Case Study Questions
by CS Midhas Purohit